Welcome
Emmanuel Arts Kenya is a CBO (community Based Organisation) in Ngong, Kenya, who helps street boyrs and girls get an education and skills that they can use, to get off hte streets.
The youths learn to make uniqe art and crafts,and they learn to sell the crafts they make, and in that way learn to make a living.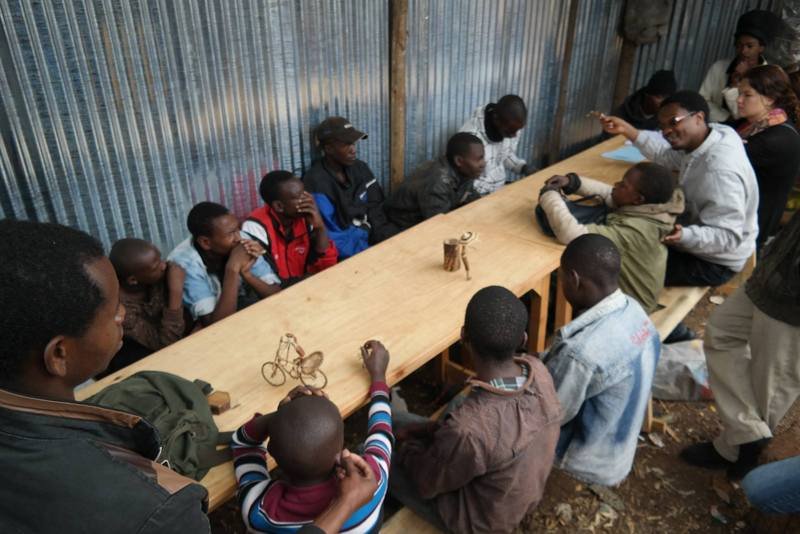 Emmanuel Arts has high morals and we aim to give the best support to the youths - through education and rehabilitation. We also make sure the youths get their share of the profit, in a way that makes it easier for them to get out of drug abuses and bad habbits, and into a more self-reliant lifestyle.
Our Mission Statement
• To train the needy youth of Ngong streets. To equip them with the necessary skills to make them self-reliant through art.
Our Vision
• To minimize the crime and drug abuse among the youth around Ngong and to accelerate positive growth and development of the town.
Helping street children realize their potential!
Watch Mike tell about Emmanuel Arts. Remember to turn up the volume!
Support the youth
Emmanuel Arts has a small workshop in Ngong, where boys from the street come and learn skills in various arts and crafts.
Together with a team of volunteers Emmanuel Arts teaches skills and entreprenuership to the youths and help them realize their potential!
Food Sponsorships
Now we have set up a food sponsorship program, (currently only in Danish), to secure that our students get the neutritious meals they need every day, to keep them going.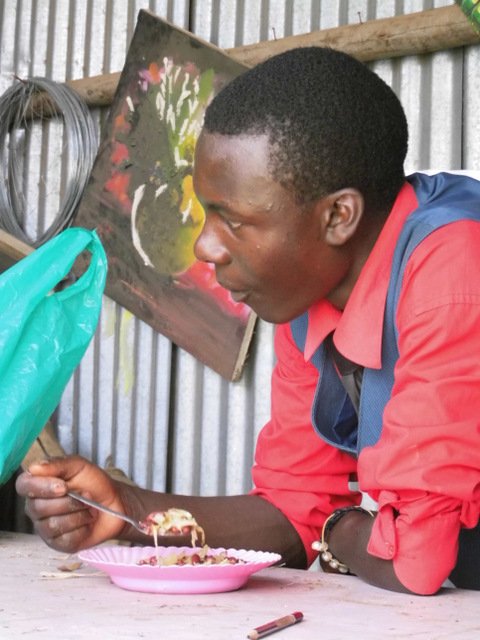 You can sponsor breakfast for just 50 kr. per month or lunch for just 100 kr. per month. These will cover the expenses for one student for a month, and will go along way towards securing a bright future for the young men at our skills center.
Currently the food sponsorship is described in Danish only, but send us a message and we'll be happy to tell you about it!
Join us on facebook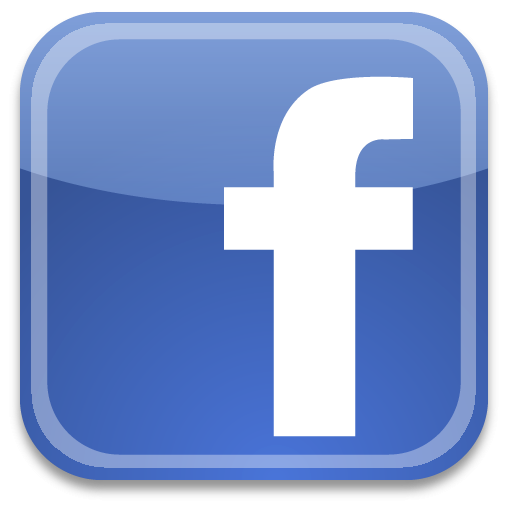 Denmark
OBS OBS OBS : Vi har fået nyt kontonr. Indbetalinger skal nu ske til Merkur Andelskasse kontonr. 8401 - 0001029091

Emmanuel Arts Kenya is co-founded and supported by well-wishers and donaters in Denmark.
It is thanks to the danish association Emmanuel Arts Denmark, and all the members and supporters, that we have been able to build our Kenyan artshop and the workshop in Ngong.
In Denmark there are many things being done to raise money to the Kenyan organisation - Markets, charity dinners, concerts, scout camps, and much more.
See more about the Danish association, and learn how you can help by becoming a member or a volunteer

HERE